Reflections Contest District Finalists
Please congratulate the following DMAA Photography students on being District finalists for this year's PTA Reflections Contest. Theme is "Within Reach." Wyatt Breneman (photography), Seth Hamze (photography), Rebecca Meza (Photography), Tabitha Rogers (photography), Ailsa Hernandez (Graphic Art), Alyssa D'Errico (Literature), Cameryn Harvey (Film), Eilena Fan (Film), Falit Bakshi (Film), Brian Kluver (Music Composition).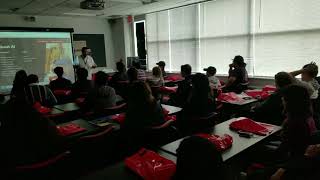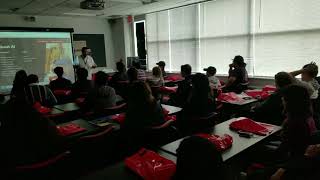 DMAA Graphic Design Students take field trip to The Art Institute of Ca in OC
The graphic design and illustration classes from El Dorado High School's Digital Media Arts Academy took a field trip to the Art Institute of California in Orange County where we took a tour of the campus and then participated in a design Workshop to create skateboard art. The instructors at AI were very impressed with the abilities to use Photoshop and Illustrator.
DMAA PHOTO Finalists in Prestigious Photographer's Forum Contest
Please congratulate DMAA Photography students Wyatt Breneman, Chloe Hogan and Grace Real for being finalists in the prestigious Photographer's Forum Magazine's BEST OF HIGH SCHOOL photo contest. They beat out 12,000 other entries! See their images below and cross your fingers for a first time win for El Dorado! Winners receive $10,000 in CASH Grants + 2 FUJIFILM Camera & Lens Kits. Wyatt Breneman Chloe Hogan Grace Real